Partners
It takes a great team to do great things! Learn more about the people and organisations behind Nuad Thai Nordic.
Empower us to empower others!
Hela Människan i Malmö's ThaiWISE Program specialises in social services, safe migration, and women empowerment. Hela Människan i Malmö is an actor within civil society headed by local churches. Hela Människan i Malmö units can be found in more than 60 locations, working with social issues related to vulnerable groups in society.
The Jämställdhetsmyndigheten, Malmö Stad, Socialstyrelsen, and the Royal Thai Embassy have financed the ThaiWISE project.
Malmö Stad has been a partner in the program since 2019 through a formalized collaboration agreement (Idéburet offentligt partnerskap (IOP)).
The Miljöförvaltningen (Environmental Department, Malmö Munincipality), which as the mandate to inspect massage salons in Malmö, has an important role in our certification programme.
We have the support of several of the most popular female Thai influencers in Sweden. These women lead some of our activities and promote us to their followers. Their profiles can be found at this link: www-thaiwise-se.translate.goog/about-thaiwise/our-colleagues
NyföretagarCentrum Öresund is a pool of experts on business incubation. They provide free technical support to start-up entrepreneurs in more than 200 municipalities throughout Sweden. LEVEL in Malmö is an international business incubator that provides business coaching. In this project, ThaiWISE collaborates with NyföretagarCentrum Öresund and LEVEL.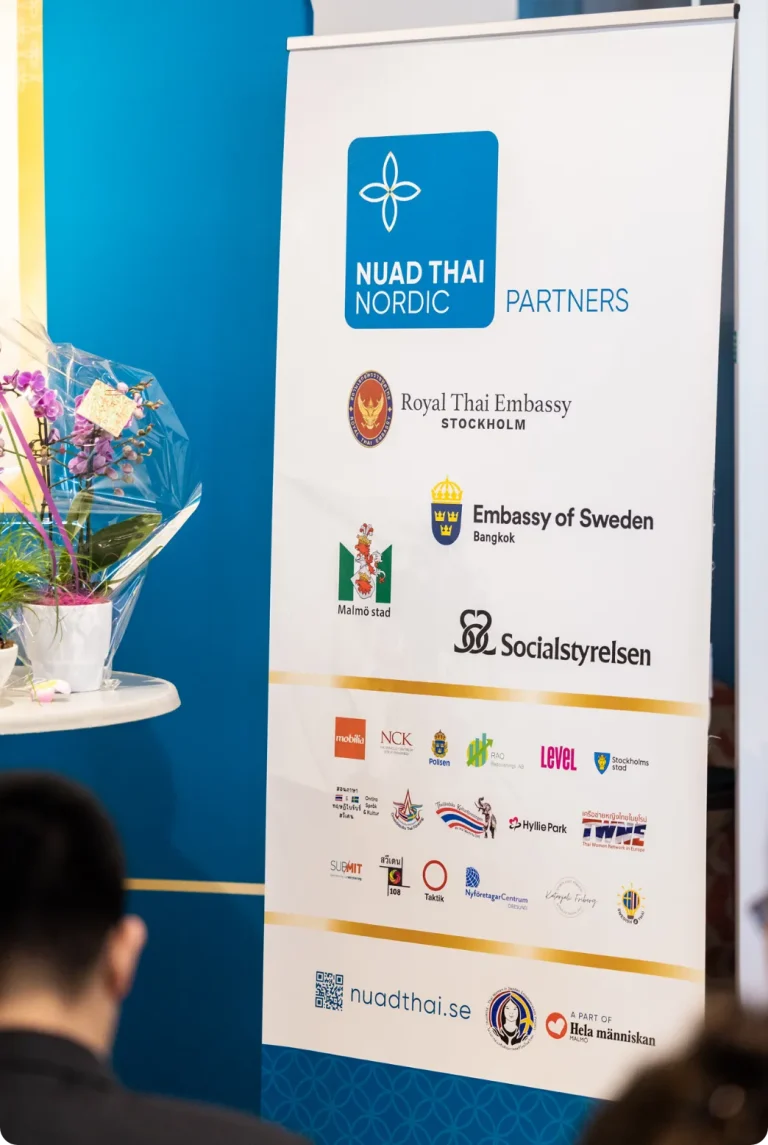 Partners
.