Certification
Our certification program is unique. It raises the standards of Nuad Thai salons, and makes it easy for customers to make an ethically sound choice.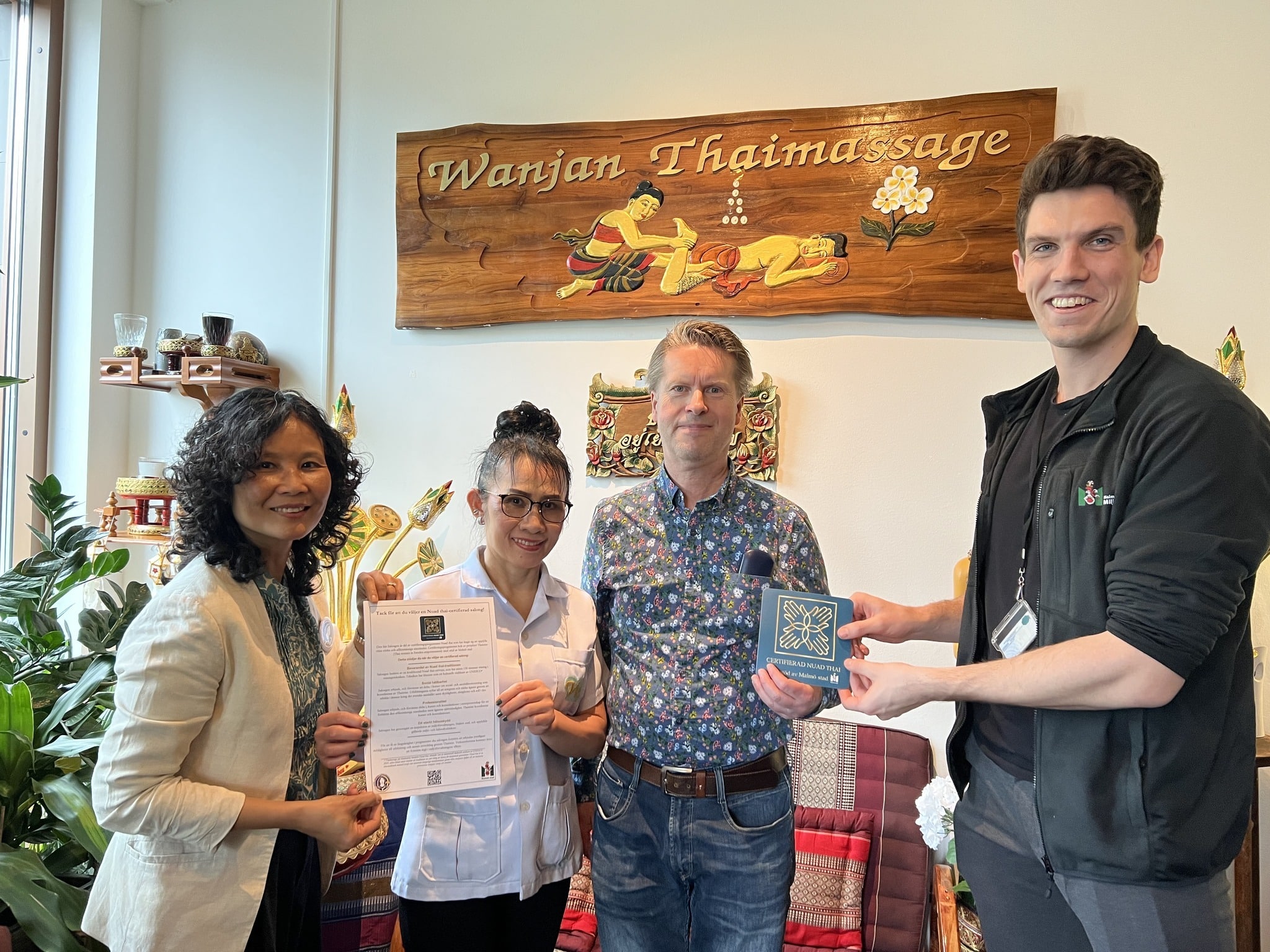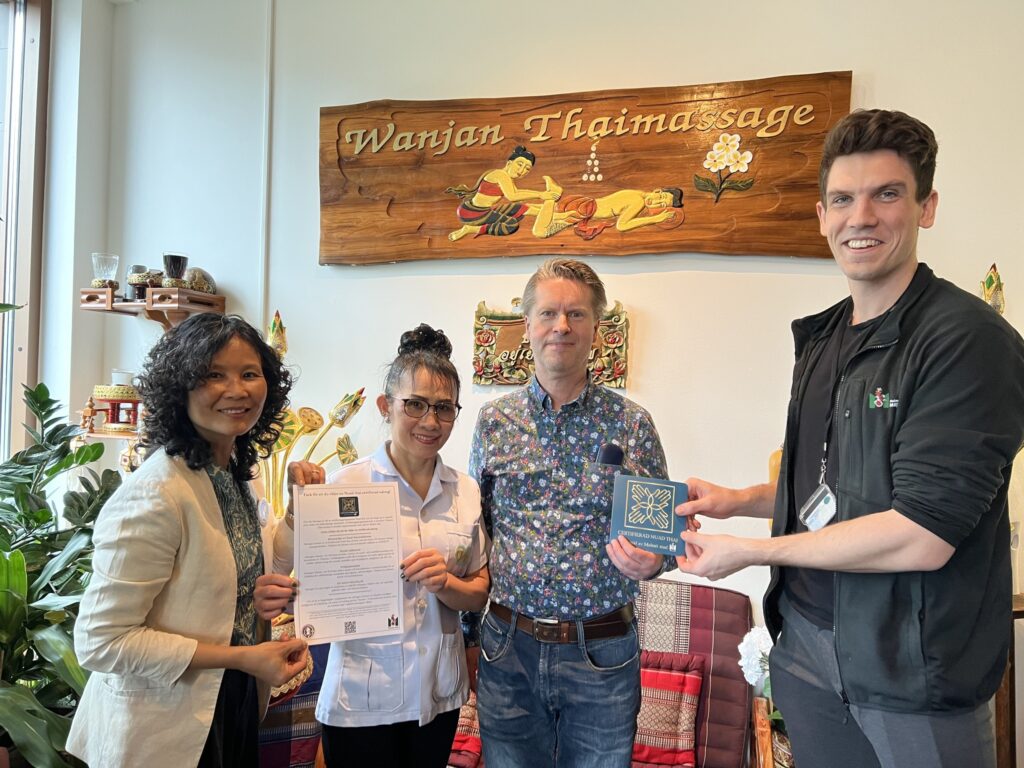 How do we help Thai massage salons?
Here are some of the ways that our certification programme helps salon owners:
Training in business management
Social Orientation to inform them about the most important aspects of living and working in Sweden
Individual business coaching from an expert organisations such as NyföretagarCentrum or LEVEL
Materials that help communicate the salons professionality to customers
Access to a supportive network of like-minded business women
Pre-requisites
To participate in our certification program the applicant must:
have a work permit or be a resident or citizen of Sweden
be the owner, co-owner, or manager of a salon
agree and comply with the code of ethics set by the programme
not have a criminal record or a negative business record
have completed the required 150 hours training in Nuad Thai, resulting in a certificate from the Thai government
The certification process
Application: the salon owner applies. Nuad Thai Nordic inspects and researches the salon's background.
Official Inspection: by the local authorities
Social Orientation Course: an online course that equips participants with basic knowledge about Swedish society, the services that exist and their rights and responsibilities.
Business Management Course: helps salon owners understand the rules and regulations that they need to know in order to operate a business in Sweden.
Certification Ceremony: successful participants are invited to a ceremony where they receive the Nuad Thai Certified logo for use in their salon.
Ongoing Support and Follow-Up: certified salons receive on-going training , individual business coaching and support from Nuad Thai Nordic. Salons are monitored to ensure that they maintain high standards.