Become certified
Are you the owner or manager of a Thai massage salon? Learn about the steps you can take to get Nuad Thai certified.
What's included in the certification programme?
An inspection by Nuad Thai Nordic
The salon will be inspected to determine its suitability.
An inspection by the relevant authorities
The salon will be inspected by the local authority. (In Malmö this is the Environmental Department.)
Basic knowledge of Swedish society
A social orientation course aimed at providing participants with a basic knowledge of Swedish society, their role, rights and responsibilities.
Business training NyföretagarCentrum and LEVEL
This course covers how to start and run a business and the relevant laws and regulations in Sweden. Upon completion of the course, participants receive a certificate from ThaiWISE.
Certification ceremony
Once the above steps have been completed, the participants will be fully certified. For participants residing and working within Malmö City, the certificate will be signed by the Environmental Department and ThaiWISE. For participants in other cities in Sweden, the certificate will be issued by ThaiWISE.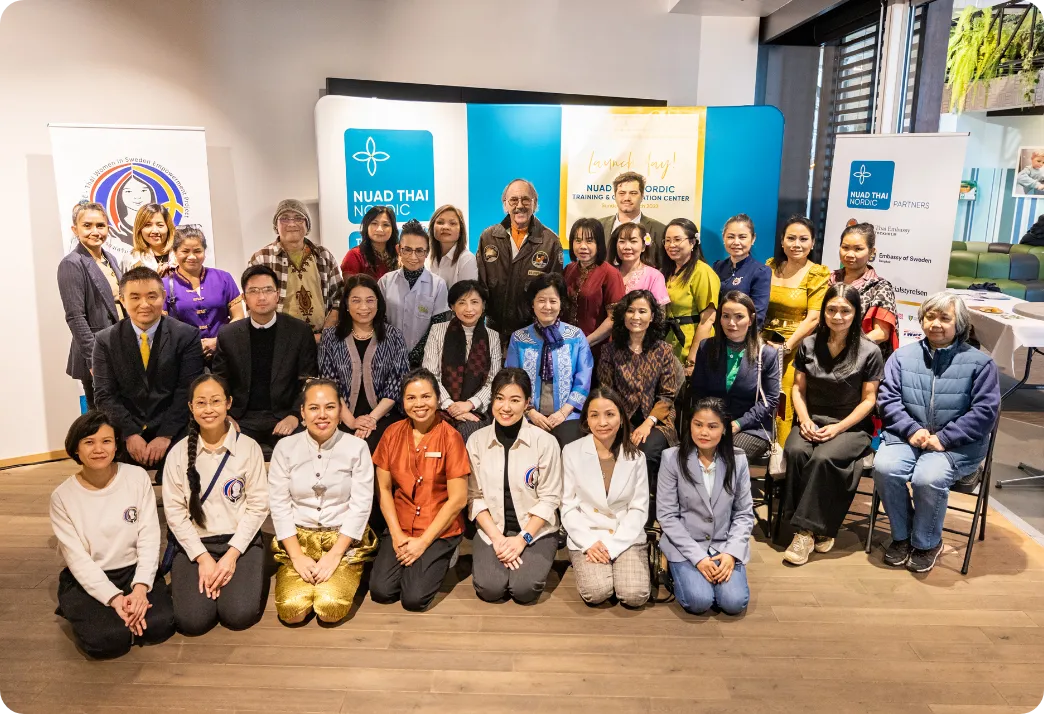 Benefits for members of our certification programme
Nuad Thai Nordic is continually working to raise awareness of its certification programme and to promote salons who have participated and become fully certified. As awareness among the general public grows, certified companies will have the opportunities to grow.
Certified salons receive benefits and advantages, for example free access to training and activities through ThaiWISE and its partners NyföretagarCentrum, and LEVEL. Members can access help on a variety of topics related to entrepreneurship such as marketing, business models, pricing strategies, employment contracts, and much more.